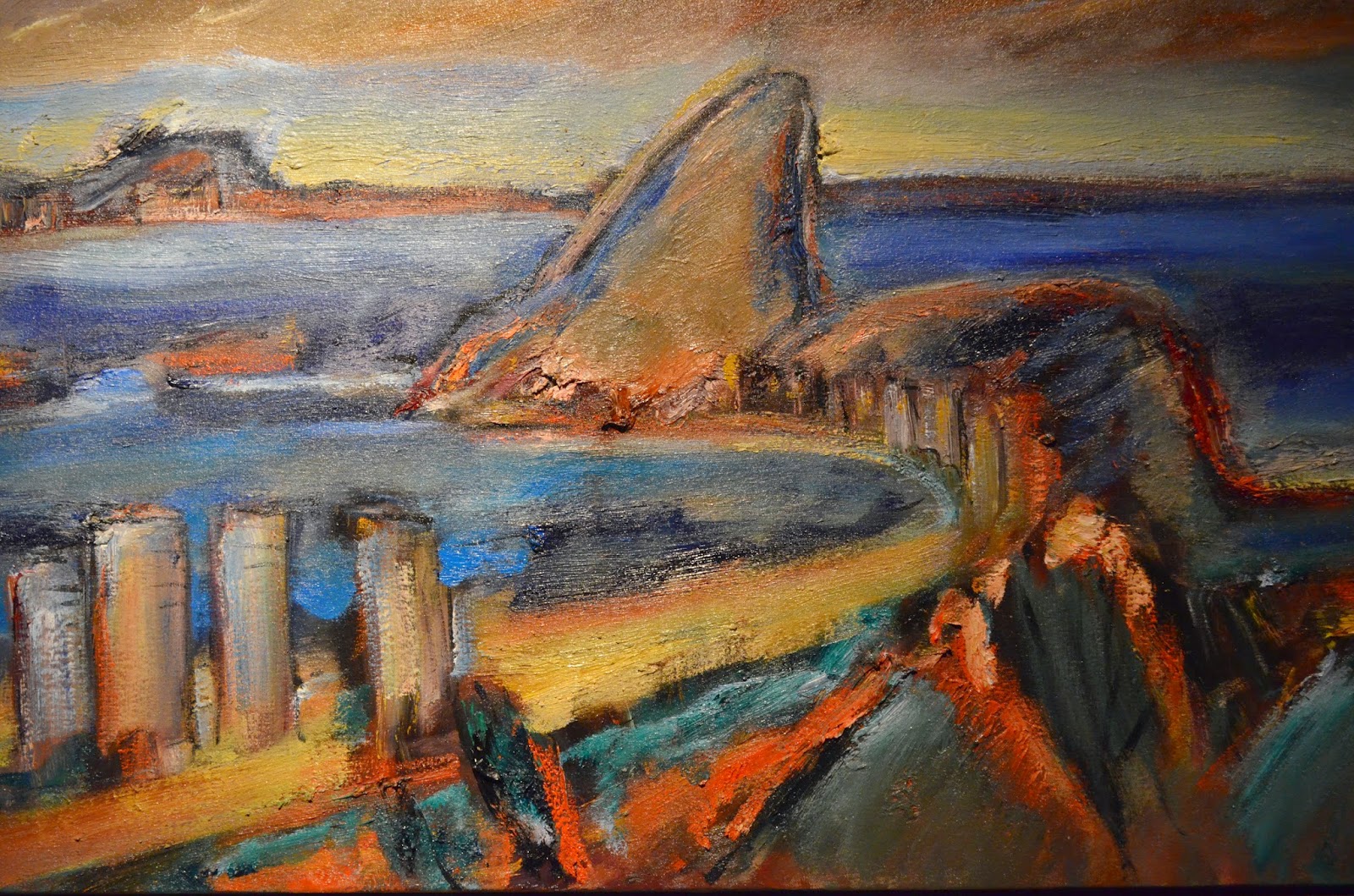 Carlos Bracher (exposition 2014)
Mirian Halfeld Ferrari Alves
LOIR, POTI and WALO
Three different versions of a refinement method for service composition:

The approach: an automatic selection task, guided by quantified indicators (obtained as results of the recommendation routine), allows the construction of solutions adapted to each user. Our refinement routine renders possible to translate abstract specifications into concrete ones. An algorithm is used to find a combination of concrete services to implement the functionality defined by the higher-level specification. We suppose that the capabilities of each concrete service are also specified in terms of abstract building blocks, similar to those used in the abstract composition. Refinement is guided by a recommendation system and provides results in decreasing order of preferences. The goal of this preference-driven recommendation system is to help users to deal with information overloading.
Our translation technique is based on the MiniCon algorithm for relational query rewriting, by Pottinger and Halevy (see [PH01]).
By restraining the search space, via the introduction of coverage domains, and by adopting a preference-driven traversal of this search space, our approach alleviate the effects of the exponential time complexity of the refinement algorithm, bringing our complexity to a polynomial perspective, in practice.
The versions differ in implementation options or in the methods used to combine preferences.

These three algorithms have been elaborated on the basis of Minicon (whose implementation was gently given by their authors). The modifications and extensions have been developed by:

Cheikh Ba, LANI,Université Gaston Berger, Saint-Louis, Senegal.
Thiago Cerqueira,DIMAp, Universidade Federal do Rio Grande do Norte, Natal, Brazil.
Umberto Costa, DIMAp, Universidade Federal do Rio Grande do Norte, Natal, Brazil.
Mirian Halfeld Ferrari, LIFO, Université d'Orléans, France.
Martin A. Musicante, DIMAp, Universidade Federal do Rio Grande do Norte, Natal, Brazil.
Sophie Robert, LIFO, Université d'Orléans, France.

The following colleges have participated in the development of previous versions:

Remy Ferre.
Simon Munier.
Véronika Peralta, LI, Université François Rabelais Tours, France.
Downloadable packages
LOIR, POTI and WALO are free software. They can be used under the terms of the GNU LGPL v3 license.
The current distribution package is downloadable. from this page. The following packages are available:

README: general instructions to compile and execute the programs.
Files LOIR.zip, POTI.zip et WALO.zip containing the sources of the three versions. Each one has its own README.
File scripts.zip contains some bash scripts used to generate data files for our tests.
Associated Publications
Our approach has been described in the following publications:

Cheikh Ba, Thiago Cerqueira, Umberto Souza da Costa, Mírian Halfeld Ferrari, Martin A. Musicante, Sophie Robert: Experiments on Service Composition Refinement on the basis of Preference-driven Recommendation. Submitted to the International Journal of Web and Grid Services, 2016.
Cheikh Ba, Umberto Souza da Costa, Mírian Halfeld Ferrari, Rémy Ferré, Martin A. Musicante, Verónika Peralta, Sophie Robert: Preference-driven Refinement of Service Compositions. CLOSER 2014: 268-275
Umberto Souza da Costa, Mirian Halfeld Ferrari Alves, Martin A. Musicante, Sophie Robert: Automatic Refinement of Service Compositions. ICWE 2013: 400-407