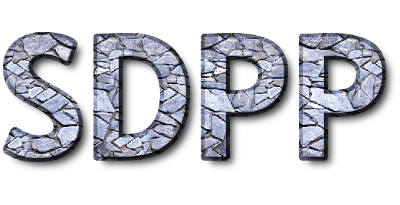 Welcome to SDPP Home Page
SDPP is now part of the ​SyDPaCC project.
Team
Past members: Louis Gesbert, Hideki Hashimoto, Masato Takeichi, Sylvain Dailler
Software
Publications
Conferences
Frédéric Loulergue, Simon Robillard, Julien Tesson, Joeffrey Legaux, and Zhenjiang Hu. Formal Derivation and Extraction of a Parallel Program for the All Nearest Smaller Values Problem. In ACM Symposium on Applied Computing (SAC), Gyeongju, Korea, 2014. ACM Press. to appear.
Frédéric Loulergue, Virginia Niculescu, and Simon Robillard. Powerlists in Coq: Programming and Reasoning. In First International Symposium on Computing and Networking (CANDAR). IEEE Computer Society, 2013. to appear.
Joeffrey Legaux, Zhenjiang Hu, Frédéric Loulergue, Kiminori Matsuzaki, and Julien Tesson.

​

Programming with BSP Homomorphisms. In F. Wolf, B. Mohr, and D. Ney, editors, Euro-Par 2013 Parallel Processing, number 8097 in LNCS, pages 446-457. Springer, 2013
J. Tesson and F. Loulergue.

​

A Verified Bulk Synchronous Parallel ML Heat Diffusion Simulation. In 11th International Conference on Computational Science (ICCS 2011), Procedia Computer Science. pages 36-45, Elsevier, 2011.
L. Gesbert, Z. Hu, F. Loulergue, K. Matsuzaki, and J. Tesson.

​

Systematic Development of Correct Bulk Synchronous Parallel Programs. In The 11th International Conference on Parallel and Distributed Computing, Applications and Technologies (PDCAT). IEEE Computer Society, 2010.
J. Tesson, H. Hashimoto, Z. Hu, F. Loulergue, and M. Takeichi.

​

Program Calculation in Coq. In Thirteenth International Conference on Algebraic Methodology And Software Technology (AMAST2010), LNCS 6486, pages 163–179, Springer, 2010
H. Hashimoto, Z. Hu, J. Tesson, F. Loulergue, and M. Takeichi.

​

A Coq Library for Program Calculation. In JSSST Conference on Software Science and Technology, 2009.
Thesis
Research reports
Frédéric Loulergue, Virginia Niculescu,

​

Programming and Reasoning with PowerLists in Coq, Research Report RR-2013-02, LIFO, Université d'Orléans, 2013
Julien Tesson, Zhenjiang Hu, Kiminori Matsuzaki, Frédéric Loulergue and Louis Gesbert,

​

Systematic Development of Functional Bulk Synchronous Parallel Programs, Research Report RR-2010-01, LIFO, University of Orléans, 2010
Julien Tesson, Hideki Hashimoto, Zhenjiang Hu, Frédéric Loulergue, and Masato Takeichi,

​

Program Calculation in Coq, Research Report RR-2009-07, LIFO, University of Orléans, 2009
Attachments
(3)
Download all attachments as: .zip