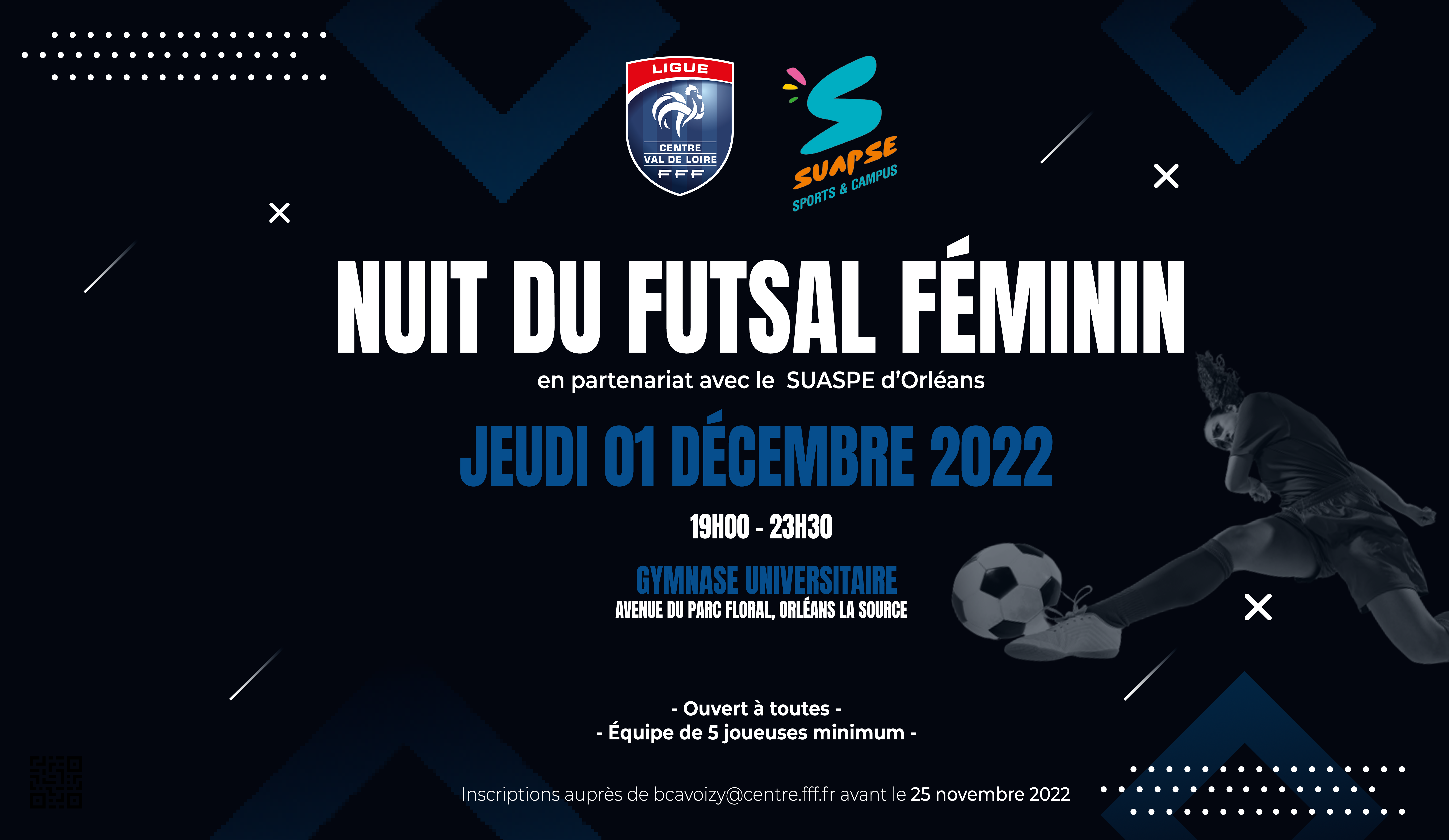 ---
| | |
| --- | --- |
| Date | - |
| Heure | 19h00 - 00h00 |
| Adresse | France |
| | |
| | |
---
The University, in partnership with the Centre Val de Loire Football League, organises a Futsal night on 1 December 2022 from 7:30 pm to 11:30 pm at the University Gymnasium.
This first session for the year 2022-2023 is exclusively for female teams. A second session will be organised later in the year for male teams.
To register, you can make your team of 5 players (minimum) and send an email to Mr Benjamin Cavoizy ( bcavoizy@centre.fff.fr ) with the name of the players and your team name before 25 November 2022.
Do not hesitate to come participate to this sports and festive night!